Policies for Students with Disabilities & English Language Learners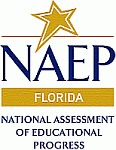 NAEP Policies for Students with Disabilities and English Language Learners
It is important for NAEP to assess as many students selected to participate as possible. Assessing representative samples of students, including students with disabilities (SD) and English language learners (ELL), helps to ensure that NAEP results accurately reflect the educational performance of all students in the target population and can continue to serve as a meaningful measure of U.S. students' academic achievement over time.
To ensure that all selected students from the population can be assessed, many of the same accommodations that SSD and ELL students use on other tests are provided for those students participating in NAEP. Accommodations were first made available in 1998. Even with the availability of accommodations, some students may still be excluded. Differences in student populations and in state/jurisdiction and district policies and practices for identifying and including SD and ELL students would be considered when comparing variations in exclusion and accommodation rates. States/jurisdictions and districts also vary in their proportion of special-needs students (especially ELL students). Accommodations are designed to not alter the knowledge and skills being assessed. The National Center for Education Statistics (NCES) has published an Inclusion on NAEP for Students with Disabilities and English Language Learners (PDF) fact sheet.
Inclusion/Exclusion Policy Statement
The National Assessment Governing Board (NAGB) accepted a Policy Statement (PDF) on March 6, 2010, establishing guidelines based on recommendations to propose uniform national rules for NAEP testing of SD and ELL students. The two most important rules are the following:
The proportion of all students excluded from any NAEP sample should not exceed 5%. Samples falling below this goal shall be prominently designated in reports as not attaining the desired inclusion rate of 95%.
Among students classified as either ELL or SD, a goal of 85% inclusion shall be established. National, state/jurisdiction, and district samples falling below this goal shall be identified in NAEP reports.
Contact
Tamika Brinson
NAEP State Coordinator
Florida Department of Education
Email: Tamika.Brinson@fldoe.org
Phone: 850-245-0787