2017-2018
The recipient of the 2018 Principal of the Year will be awarded a cash prize of $5,000. State finalists will be awarded a check for $1,500, and each district winner will be awarded a check for $312.
2018 Principal of the Year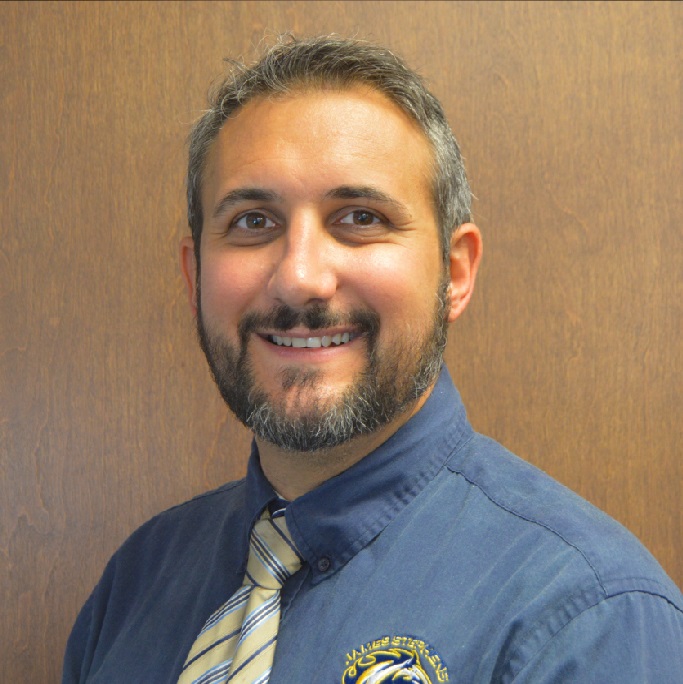 Kenneth Savage
James Stephens International Academy
Lee County
After serving successfully as principal at Veterans Park Academy for the Arts K-8, Kenneth Savage was appointed as a turnaround principal for James Stephens International Academy. In one year, Savage helped improve the school grade from an F to a B. He is commended for being a self-starter and critical thinker, and he is known as a diligent data user who always focuses on the ultimate goal – student achievement. He is a member of Principal Leads in Lee County and mentors other administrators.
Finalists:
Rick Fleming
Brevard County
West Shore Jr/Sr High School
Melbourne, FL
Traci Wilke
St. Lucie County
Lawnwood Elementary School
Fort Pierce, FL
District Winners:
Blythe Carpenter
Bay County
Merriam Cherry Street Elementary School
Panama City, FL
Elaine Saef
Broward County
Panther Run Elementary School
Pembroke Pines, FL
Tracy McLaughlin
Clay County
Ridgeview Elementary School
Orange Park, FL
Sonya C. Judkins
Columbia County
Richardson Six Grade Academy
Lake City, FL
Karen Leigh Tillis
Dixie County
Old Town Elementary School
Old Town, FL
Susan Phillips
Duval County
Chets Creek Elementary School
Jacksonville, FL
Susan Sanders
Escambia County
R.C. Lipscomb Elementary School
Pensacola, FL
Benjamin Osypian
Flagler County
Old Kings Elementary School
Flagler Beach, FL
David Bond
Florida Department of Corrections
Columbia Correctional Institution
Lake City, FL
Deborah Adams
Florida Virtual School County
Florida Virtual School
Orlando, FL
Steve Crognale
Hernando County
Endeavor and Discovery Academy
Brooksville, FL
Dr. Linda Laye
Highlands County
Sun 'n Lake Elementary School
Sebring, FL
Sharon Waite
Hillsborough County
Lockhart Elementary Magnet
Tampa, FL
Kathrnie Pierandozzi
Indian River County
Wabasso School
Sebastian, FL
Jessica Smith Craven
Jackson County
Cottondale Elementary School
Cottondale, FL
Stephanie Helms Mayuski
Lake County
East Ridge Middle School
Clermont, FL
Marla Massi-Blackmore
Manatee County
James Tillman Elementary School
Fort Myers, FL
Maritza D. Jimenez
Miami-Dade County
Hialeah Gardens Middle School
Hialeah Gardens, FL
Anne Frances Herrin
Monroe County
Gerald Adams Elementary School
Key West, FL
Dylan Tedders
Okeechobee County
Okeechobee High School
Okeechobee, FL
Patricia Bowen-Painter
Orange County
SunRidge Middle School
Winter Garden, FL
David Noyes
Osceola County
Kissimmee Elementary School
Kissimmee, FL
Sandra Edwards
Palm Beach County
Washington Elementary School
Riviera Beach, FL
Dr. Denise Miller
Pinellas County
James B. Sanderlin PK-8 School
St. Petersburg, FL
Mary Wood
Putnam County
Q.l. Roberts Jr-Sr High School
Florahome, FL
Maria LaDouceur
Santa Rosa County
Radford M. Locklin Technical Center
Milton, FL
Linda Daniels
Sarasota County
Cranberry Elementary School
North Port, FL
Peter Gaffney
Seminole County
Winter Springs High School
Winter Springs, FL
Allen Anderson
St. Johns County
Palencia Elementary School
St. Augustine, FL
Malcolm Hines
Suwannee County
Suwannee High School
Live Oak, FL
Dr. Julie Roseboom
Volusia County
George Marks Elementary School
DeLand, FL